COVID19 – H2 Downgrades 2020 Global Gambling Forecasts by 8%
As the total number Coronavirus (COVID19) worldwide cases nears 90,000, analysis by H2 Gambling Capital has found that the outbreak is already having a major impact on many of the world's largest gambling markets.
COVID19 has already had a significant impact on China's gambling market and those of neighbouring Macau and Singapore. Macau's February 2020 games of fortune gross win came in at just MOP3.10bn, just under 88% lower than the corresponding level in 2019.
H2 has now also revised forecasts for Hong Kong, Italy, Japan, Malaysia and South Korea. As a result, it is now expected the best case for the global gambling market' gross win will fall by a minimum 1.0% YoY to c$452bn in 2020 (i.e. c2018 levels), this represents a fall of -4.8% on our pre-COVID19 forecast of c$475bn.
Our latest forecasts do not include any downgrades to 2020 GDP forecasts in other nations at this time. This could easily wipe out a further 3% (making the YoY impact c4% and the fall on 2020 expectations of >8%) off the value of the global sector this year taking total gross win to c$430-440bn i.e. c2017 levels.
The SARS outbreak in China in 2002/03 did not have anywhere near the impact on the global gambling industry, as China's (Inc. Hong Kong and Macau) total gross win of $9bn at the time only represented 3.5% of the global total; however, growth in Mainland China and the deregulation of Macau means that China and its SARs generated $71bn of gross win, or 16% of the global total, in 2019.
It is expected movement restrictions caused by COVID19 could contribute to interactive's share of global gambling gross increasing from 13.4% to 14.7% in 2020. H2 could easily see this increasing to a level in excess of 15% should the outbreak last into the second quarter.
By contrast, land-based gambling gross win is now forecast to fall by 2.4% to c$386bn (pre-COVID19 forecast c$409bn), and this would represent the second consecutive year of decline in the bricks and mortar business. However, any cancelation of any major sports event would have an impact across the board.
It should be stressed that H2 have made no changes to our 2021 and beyond forecasts.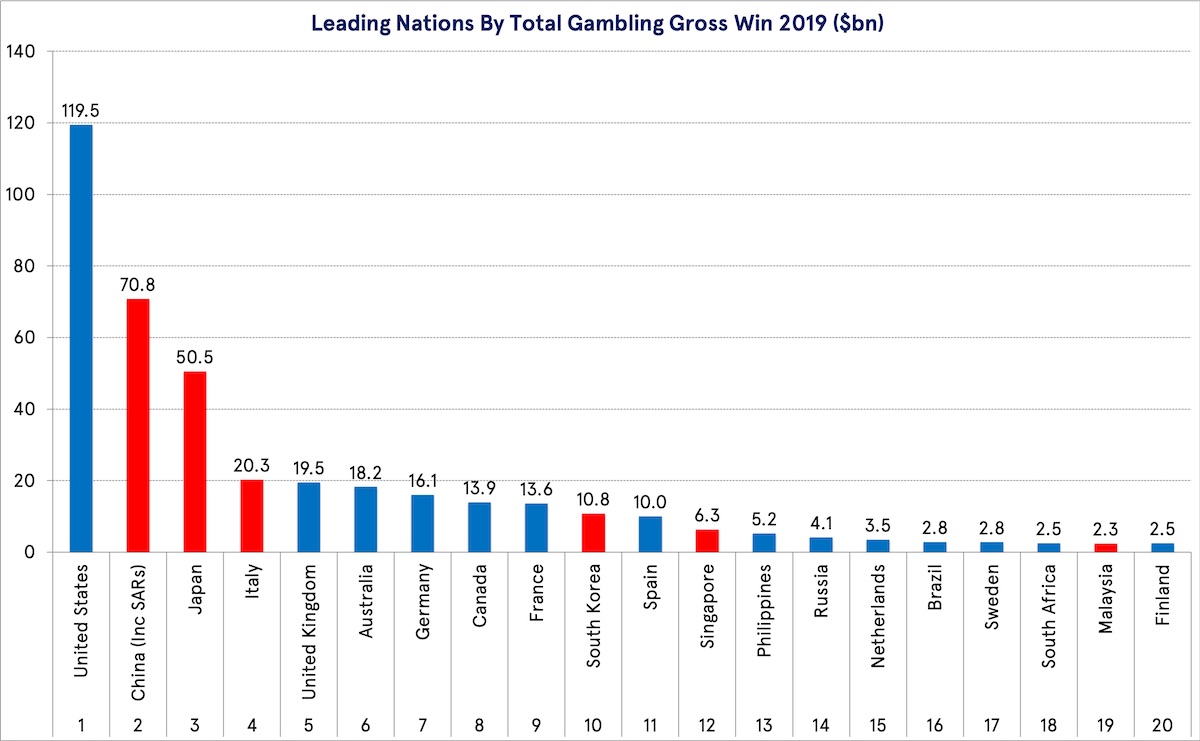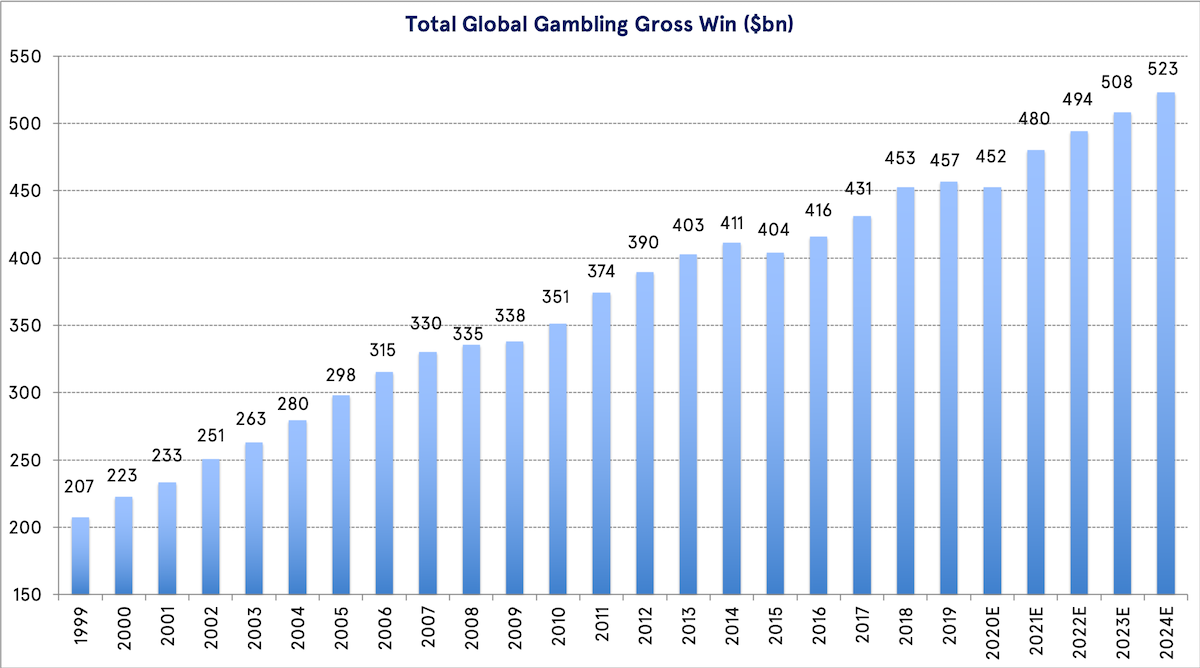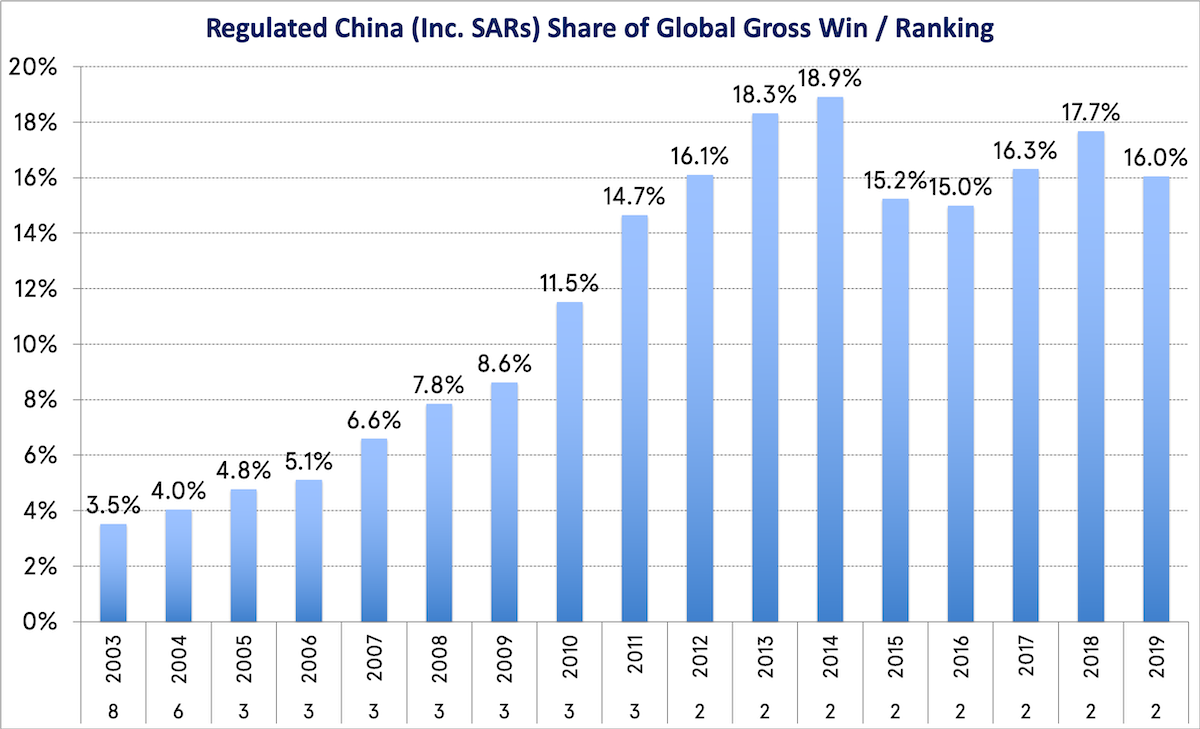 H2 Gambling Capital is the lead data consultancy for the global gambling industry.
For further information on H2's data and research please contact: data@h2gc.com
For All Enquiries, Please Contact:
Simon Holliday, Founder: simon.holliday@h2gc.com
Ed Birkin, Senior Analyst: ed.birkin@h2gc.com
About H2 Gambling Capital
H2 Gambling Capital is the leading supplier / aggregator of data regarding the global gambling sector. Its subscribers include many of the leading sector operators, suppliers and regulators across the gambling industry as well as in the banking and investment sector. H2 has also worked with 100's of clients from every continent on a bespoke basis under its H2 Premium service.