H2 is delighted to announce the launch of its New Subscriber Interface featuring Onsite Analytics and Enhanced Search & Download facilities.
A record number of 1,137 New/Updated Posts of Data/Intelligence were made to the subscriber area during the past 12 months with the rate projected to Increase to c1,400 in 2015.
The New Subscriber Interface is now available to access via the H2 Subscription and provides all H2 Subscribers with the unrivalled opportunity to create tailored datasets across all major markets, channels and verticals.
The enhanced Search & Download facility allows users to customise their profile to track and follow files and/or selects to receive notifications each time files are updated. Search for intelligence either by Tags or by Map and Filter by Geography, Status, File Type and Data Range: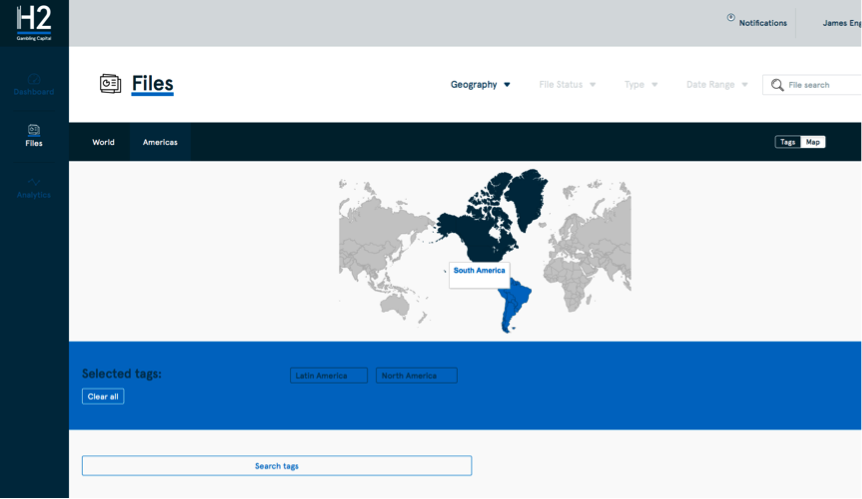 Onsite Analytics allows you to navigate different Countries/States to analyse interactive Offshore, Interactive Onshore and Land Based values in real time. This feature also allows for enhanced search criteria so users can analyse values across different channels in multiple countries…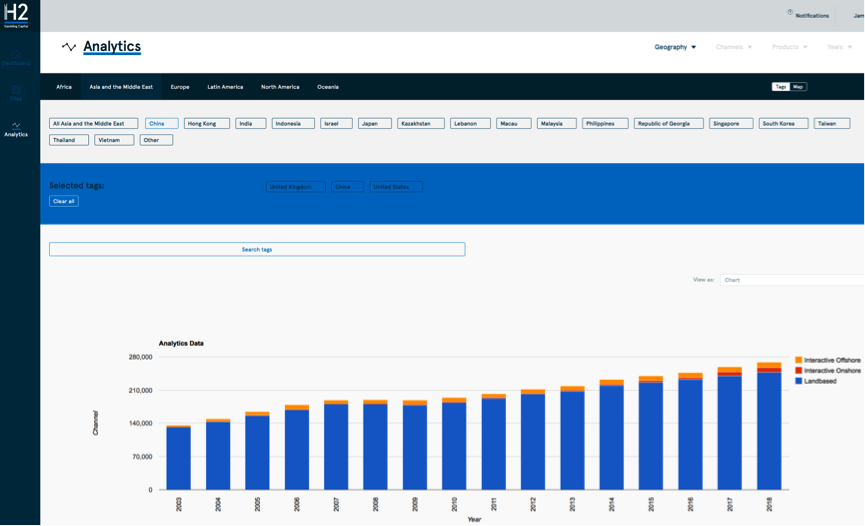 As well as conducting deeper analysis across a range of product verticals or years in selected markets…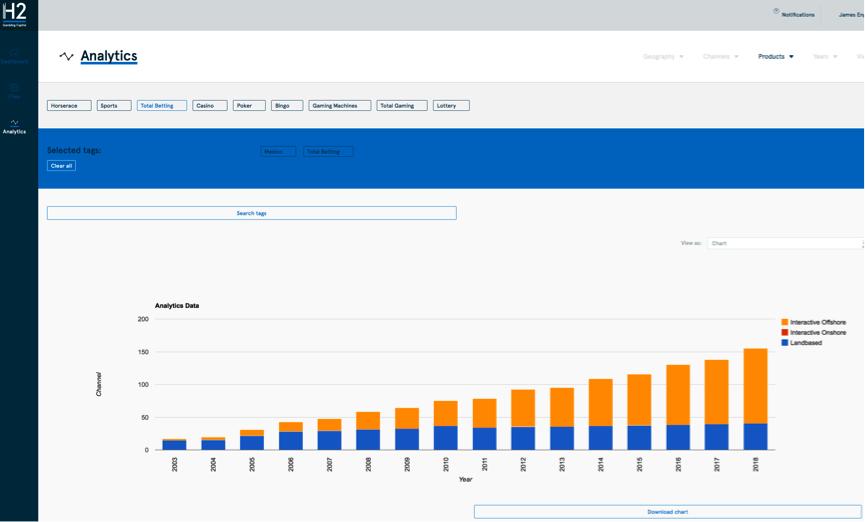 H2 Data is live onsite, continuously updated and also available to use on iPhone and Android.
As the leading independent data and market intelligence team for the gambling industry, H2 provides Subscription services and Premium Business Solutions. Our clients include the vast majority of the industry's major operators and suppliers, as well as leading financial institutions and regulatory bodies.
For more information regarding the H2 Subscription, or if you would like to register for the Free Demo area please contact: subscription@h2gc.com