H2 adds insight and charts to update schedule and weekly subscriber email outs.
From February this year H2 has included market data insight and more recently charts in its update schedule / weekly email pouts. This element of the H2 Subscription service was enahanced last month / going forward we now intend to provide additional colour regarding data as it is published / the implications for forecasts as well as providing additional content / visulisation. The latter will include deeper dives such as monthly by state United States Sportsbetting forecasts / reconciliation of actual data and levels of supply with H2 forecasts.
The aim is for the schedule not just to provide an update of events in the sector / H2's work flow but also to provide a tool that summarises the data avaiible within the H2 subscriber area / provides comment / conclusions regarding histrorical data and our forecasts.
H2's Subscription service now includes 7 weekly summary datasets (Headline (USD, EUR, GBP), Detailed Summary (USD), Detailed Summary (EUR), Betting (USD, EUR), Casino (USD, EUR), Lottery (USD, EUR) and Interactive (USD / EUR)) and all summary data is now available in US Dollars as well as Euros.
During August this year H2 achieved its 2018 target of a run rate of 2,000 subsciber updates per annum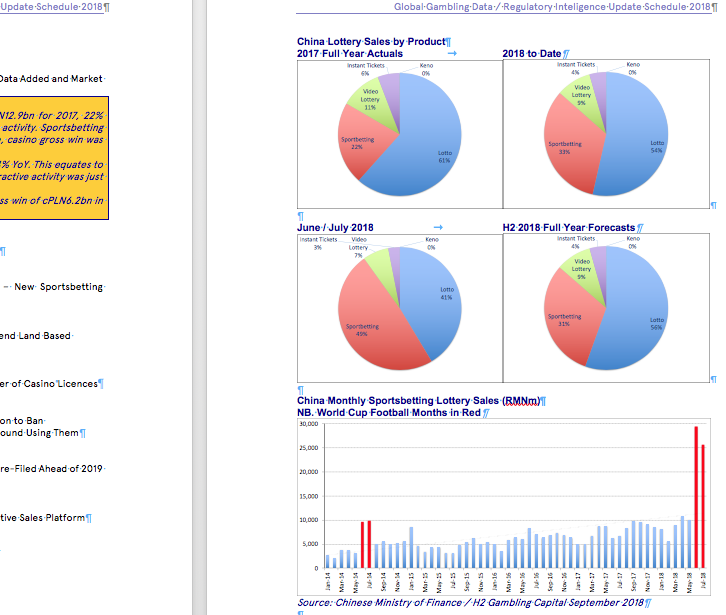 H2 Rolling 12 Month Subscriber Update Rate